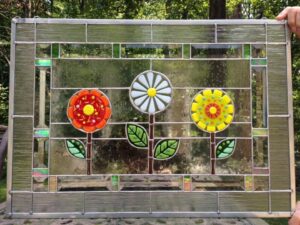 I designed and created this window using glass that I fused in a kiln. I then incorporated it into a stained glass panel. It's difficult to see, but the textured clear background glass looks like raindrops.
Fused glass dishes and plates: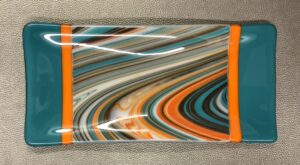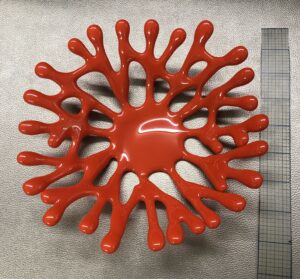 Fused glass dishes that can be personalized and make wonderful gifts for newlyweds, or new parents: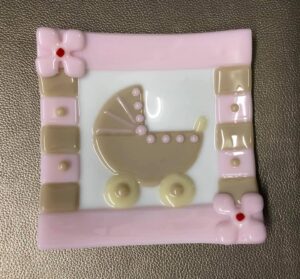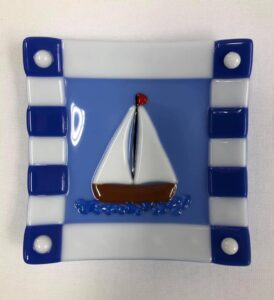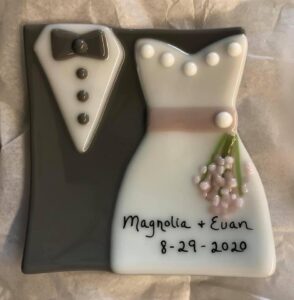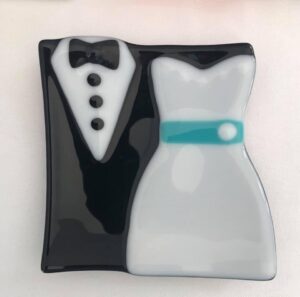 Love making Christmas ornaments and decorations out of fused glass.